NCBJ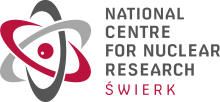 National Centre for Nuclear Research (NCBJ) is the largest research Institute in Poland. We are also the only Polish research institution operating a nuclear reactor (the MARIA reactor). Currently we are hiring over 1000 employees. Our research staff includes about 70 Professors and holders of the Dr hab. post-doctoral degree, as well as over 200 PhDs.
NCBJ pure and applied research profile combines nuclear power – related studies with various fields of sub-atomic physics (elementary particle, nuclear physics, hot plasma physics etc.). The Centre is strongly involved in developing nuclear technologies and promoting practical applications of nuclear physics methods. Major market products manufactured in the Centre include radiopharmaceuticals and range of particle accelerators for science, in various industry sectors and medicine. The Centre is an IT and R&D background infrastructure indispensable to provide expert support for decision-makers in the project to develop in the coming years, nuclear power industry in Poland.
We co-operate with leading research Institutes on each continent (including CERN, the largest scientific lab on the Earth), and our Professors hold chairs in managing bodies of many international research organizations. We participate in global enterprises and research projects (including the ITER thermonuclear future energy research programme and the EURITRACK anti-terrorist techniques research programme).
In anticipation of the forthcoming Polish Nuclear Power Programme, NCBJ has been building capacity and expanding its research in other fields, including cybersecurity.  In particular, we operate CyberLAB, which is testing Programmable Logic Controllers, PLC,  (and Industrial Control Systems, ICS, in general) for possible vulnerabilities. NCBJ participates in a National Cybersecurity Platform project, where we research:  honeypots and honeynets using real ICS equipment, exploration of different methods of honeynet exposition; network traffic analysis with machine learning techniques and establishment of SOCs with Bro network traffic analyzer and MISP (Malware Information Sharing Platform) in broader collaboration with CERN and several other institutes.
NCBJ offers PhD studies in elementary particle physics, cosmic radiation physics, cosmology and astrophysics, nuclear physics, plasma physics and technology, solid state physics, material sciences. Plenty of our attention we also devote to popularization of science. Institute offer an extended program of educational activities for both students and teachers, as well as an offer of training/consulting services for business sector, public management sector, and local governments. NCBJ is a home for an international NOMATEN Centre of Excellence in Material Sciences (Director is prof. Mikko Alava) created under 15 MEuro EC TEAMING project and it runs its own Educational Department and a tertiary education Doctoral School, with the majority of its PhD students from abroad.
NCBJ is the JRC collaboration partner and has  68 bi- or multi-lateral international scientific agreements. It runs 59 international projects, including 20 H2020 projects. NCBJ has two specialized units - Office for International R&D Projects and Cooperation (which supports creation of agreements and project proposals) and Office for  Project Accounting . An overall H2020 success rate is ca. 30%. Due to the international character of our research the mobility rate is high: in 2019 there were 730 international travels abroad and 65 foreigners visited NCBJ.
NCBJ, being an operator of critical infrastructures and research nuclear reactor MARIA, is deeply interested in cybersecurity of control systems. It has Cybersecurity Laboratory CyberLAB, which realizes an International Atomic Energy Agency's Coordinated Research Project with 16 other partners abroad, including Argentina, Austria, Brasil, Canada, China, Germany, Ghana, Hungary, Mexico, Pakistan, South Korea and the USA.  CyberLAB is testing industrial devices, such as Programmable Logic Controllers (PLCs), for possible vulnerabilities.
Our main role in the CyberEDU project will be to organize the work of the CyberEDU Network.  We will design and set up the tools for making need and gap analysis and will help in analyzing the collected data to draw conclusions about the composition and goals of the future Network. Later, we will design the Network itself and help to organize its first meetings  and Task Forces (especially those related to cooperation of internationalization experts).  NCBJ as the ARW grantee, will take care of the organization of the Advanced Research Workshop (which is the major project event) and secure the proper presentation of CyberEDU Network at the workshop. Having the proven experience in grant writing and the support of the two specialized NCBJ units (International R&D Projects and Cooperation) NCBJ will be involved in the preparation of a follow-up project undertaken by the Network. NCBJ is also ready to share its experience in setting up the ICS cybersecurity laboratory and partner the organization which will set up the cybersecurity training facility. We will also contribute to the creation of a training course (especially its laboratory component) and its first delivery.