Stockholm University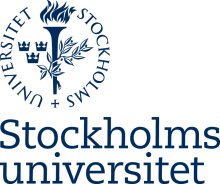 As the largest and one of the most prominent research and higher education institutions in Sweden, Stockholm University (SU) is the home of 27000 undergraduate and graduate students, including 1400 PhD students. SU has almost 6000 scholars and administrative staff distributed in four major faculties such as Natural Sciences, Social Sciences, Humanities, and Law, with the last three under the umbrella of Human Science, representing eighty departments that offer three hundred different programmes and nearly one thousand and seven hundred courses per year. Seventy-five master programmes are offered in English. The annual turnover of Stockholm University was 520 million euros in 2019.
SU is usually ranked among the top hundred universities globally, with strong leadership in both Europe and in the world in the areas such as human and natural sciences. The university has always been about the provision and affordances of alternative visions for humankind. A notion that has been nurtured and fostered since its inception in 1878, when it was established as an institution of higher education to offer a somewhat different view of academia compared to the traditional one found in Lund and Uppsala. After all, SU was the place where Sonja Kovalevsky became the first female professor in Sweden and the first female professor in mathematics in the world by the end of 1889.
The long history of various types of cooperation among the three major academic institutions in Stockholm, such as Karolinska Institutet, the Royal Institute of Technology (KTH) and Stockholm University, was more formally demonstrated under the term the Stockholm trio in 2019. One of the intentions is to increase their global presence by vigorously promoting international collaboration with premier universities and increase the perpetual flow and exchange of the most recognizable scholars in the world.
Indeed, SU has a long record of intensive involvement in international cooperation and collaboration as a sine qua non for excellence in academia. Based on the Global Engagement plan, the university shows a keen interest to continue and initiate novel activities within the world research and education arena, which is signified by the history of numerous national, regional and international projects that have reached more than a hundred countries on all six continents. (https: //www. su. se)
Department of Computer and System Sciences
Established in 1966, the Department of Computer and Systems Sciences (DSV) is the oldest and the largest ICT department in Sweden. It is also among the first proper IT departments in the world. With over a hundred researchers, more than 170 employees, seven undergraduate and eleven graduate programmes, five thousand students, including one hundred PhD students, it is also the largest SU department. There are four units such as Act in Communication Technology (ACT), Interactive Design and e-Learning (IDEAL), Information Systems (IS) and Systems Analysis and Security (SAS), and two centres of excellence, SPIDER and eGovlab. The annual turnover of DSV is 28 million Euros.
DSV was a joint department of Stockholm University and Royal Institute of Technology until 2012, and the collaboration continues as a part of the Stockholm trio. The institution is uniquely qualified to address problems that reflect the broad spectrum of the social needs and issues based on the blend of rigorous theoretical foundations, engineering ingenuity, and a vision of their prospective social, economic and cultural impacts. DSV excels in almost all of the disciplines and research venues, namely from systems dynamics and analysis for modelling and simulating physical, biological and social phenomena to information systems, protocols and services for omnipresent mobile I-centric services, resilient, automated and secure computing and communication infrastructures, dynamic decisions support systems, data science, AI and machine learning. The Department and the faculty have a long tradition in international cooperation with institutions and organizations literary which mirrors the efforts of SU, via coordination and active participation in EU and global projects and ventures within the areas that range from studying and modelling the epidemiological aspects of various diseases or the impact of flooding on the national economies, through the decision making systems for e-participation and e-governance, models for comprehensive information security and privacy, service-oriented computing and various data science models. (https://dsv.su.se).
The master programme in Information or cybersecurity was completely revised in 2012 to reflect on the current trends such as information resilience, global and persistent cyber threats, the emergence of cyber-physical systems, IoT, IIoT, and the novel areas of digital and cyber forensics. Some of the research projects pertinent to the areas cybersecurity and forensics from 2012 are STORK 2.0 (2012 – 2015/2016) EU – Secure Identity Across Borders Linked 2.0, e-SENS (2013 – 2017), EU – Electronic Simple European Networked Services, DFET – EU DG Home (2014 – 2016) – Dynamic Forensics Evaluation and Training (DFET), CEF-PEPS (EU-2015-2019), PDTOR (Police Detectives on the TOR Network – NordForsk 2017–2022), and CYRENE (Trust and security of the supply chain infrastructure, EU – from 2020 to 2023).
Stockholm university places special emphasis on internationalization through an exchange of teachers, students, and joint projects with partners all over the world. The University offers 75 master's programs taught in English. As the largest and oldest ICT unit in Sweden, the Department of Computer and Systems Sciences has numerous students and faculty with international background and activities. It is a host to SPIDER (Swedish Program for ICT in Developing Regions), a center collaborating mainly with countries in Africa. Instances that echo the engagement with the EU's Eastern Partnership (EaP) countries are the project Education for Entrepreneurship and Innovation (E4E& I), 2012-2013, with Georgia and Ukraine, and the exchange visit and lectures of the project leader with the head of DSV, Love Ekenberg, at Baku State University and Khazar University in October 2011.